Ever struggle to find the perfect gift for someone special? Well, that's why I decided to do this gift guide, Avon edition. Avon is the perfect place for beauty Christmas gifts. From perfume sets to make up gift sets, they have it all.
Lets get straight to the gifts.
Winter Spice Glass Candle
£5.00
This is the perfect gift for that someone that loves candles and loves changing the smell of their house according to the season. This candle burns for up to 30 hours and smells like orange, cranberry and cinnamon. The perfect winter scent.
True Colour Gift Set
£10.00

This gift is for that someone that loooves makeup. This cosmetics gift set has a little bit of everything. It contains a nail polish that lasts up to 12 days in the shade 'naked truth', a glimmerstick eyeliner in the shade 'black', a wide awake mascara in shade 'black' and a hydrating lipstick in the shade 'sparkling nude'. All these gifts come in a cute black mock-croc cosmetics bag. All these gifts would normally cost £34 if bought separately.
Little Black Dress EDP
£12.00

Yes, this product made it on to the list because it smells amazing. This floral/oriental scented perfume smells of honeysuckle, ylang-ylang and milkwood. This bottle contains 100ml of perfume. It normally costs £24 but is currently half price so hurry!
Winter Spice Pamper Gift Set
£8.00

The perfect pampering gift set for someone who loves the wintery scents. This amazing gift set includes; a Planet Spa blissfully nourishing hand cream, a Foot Works sweet vanilla moisturising cream, a Skin So Soft pampering softness body butter, Senses winter treasure shower gel, Naturals cranberry & cinnamon body lotion and a shower gel with matching scent, Planet Spa radiant gold face mask, and lastly a Naturals cranberry & cinnamon scented spritz. All these products would cost £20 if bought separately.
Sage Mesh Bracelet
£5.00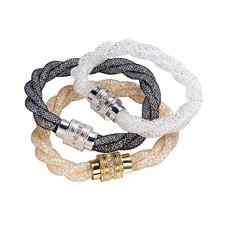 I love the look of these bracelets and think they're great little stocking fillers. They look really pretty on the wrist and are available in black mesh, gold mesh and white mesh. These would normal be £8 each but are down to £5 each so hurry before the price goes up again.
Far Away Gift Set
£10.00

The Far Away fragrance is probably one of Avon's most famous perfumes of all time. This gift set includes; the Far Away EDP (50ml), a matching scented body lotion and an EDP purse spray (10ml). This gift set is perfect for that someone that loves this scent already or loves trying out new perfumes.
Plant Spa Multi Face Mask Set
£7.00

This face mask gift set is perfect for that one person that loves face masks and generally taking care of their skin. I highly recommend these face masks and I love how they've combined the two into the set, perfect for a pampering night in. This gift set includes; the Planet Spa purifying face mask (75ml), the Planet Spa heavenly hydration face mask (75ml) and a face mask brush, which always comes in handy when applying any face mask. If you were to purchase all these products separately, they would cost you £14.50.
Mark. Matte Liquid Lip Lacquer
£5.00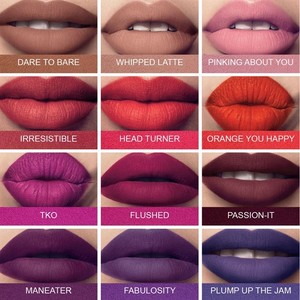 Okay, I know what you're thinking, "this isn't a gift set". Let me explain. If you're anything like me, you're going to like this one. I looove making my own little gift boxes. Sometimes I just can't find the perfect gift set for a particular person so I get together loads of goodies they'll like, buy a box, wrap it up and BAM, personalised gift box done. You can literally get maybe 3 different shades of these, put them in a cute little gift box, wrap it up and you're good to go. There's 12 matte shades to choose from but Avon also have 12 shine shades available.
Floating Flower Lights
£8.50

These would be a perfect little gift for someone that loves a nice, relaxing, cute-looking bath. This is a set of three colour changing lights. These would normally be £10 but are currently down to £8.50. I mean, how cute are they?
Cassara Story Time Watch
£18.00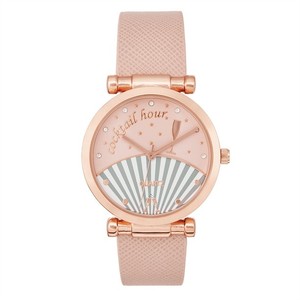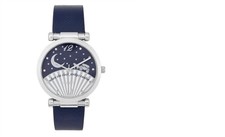 These super cute watches would be an awesome gift this Christmas. There are three different colours available: navy, pink and black. These are £18 each, however, Avon are currently doing a 3 for £10 across certain pages on their catalogue (brochure 01) which includes the pages these are on. So, if you have three people to buy for that would love these, you can get the 3 of them for £10 and technically they would end up costing you £3.33 each. You're welcome!
I hope you all enjoyed this Avon gift guide. I absolutely love doing these so please let me know if you would like to see a gift guide for a different shop.