Those of you that follow me on social media or have followed my blog for some time will know that I love face masks. A lot more now than I did before. My skin has generally been terrible for the past few months so face masks have been a huge part of my skincare routine recently. There are so many more I really want to try out so I decided to do a little face mask wishlist.
Please note that I usually purchase my skincare products from Boots and Superdrug so these are the stores I will be linking each product to on this post.
The Wishlist
L'OREAL PARIS
PURE CLAY – BLEMISH RESCUE MASK (BLUE)
CLEARS & UNCLOGS
£7.99
SUPERDRUG HEALTH & BEAUTYCARD: 7 POINTS

I have been wanting this face mask ever since I saw Sophie from The Velvet Fox mention it in one of her hauls over on her YouTube channel. I had actually never seen this particular one in stores before I saw it on Sophie's channel. I had only ever since the green, red, and black pure clay face masks. But now I see this one in every drugstore I walk in and I keep going to get it and then I stand there like "do I ACTUALLY need this?", does anyone else do this when shopping? Usually I come to the conclusion I can live without this face mask but my skin is so terrible, I have quickly changed my mind. Nope, I definitely need this now. I really need a mask that will unclog my blackheads, they're a huge problem for me, specifically on my t-zone. This is definitely the mask I fell I need the most from L'Oreal's Pure Clay face mask collection.
QUICK FIX FACIALS
BLACK PEEL OFF MASK
£4.99
BOOTS ADVANTAGE CARD: 16 POINTS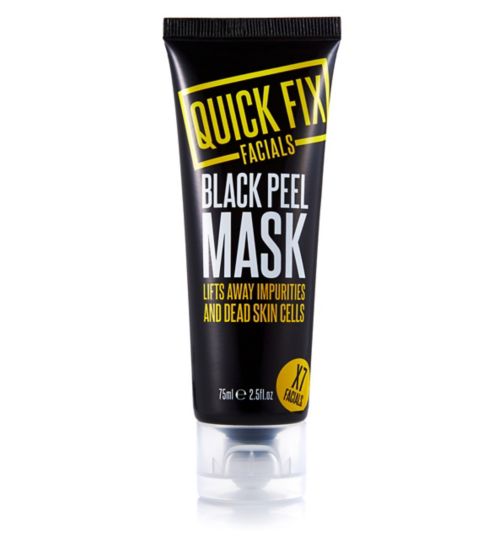 Second in my list is this little beauty. I'll admit, I have never tried anything from this brand, I also couldn't find many reviews on this mask either but I love a good peel-off mask, so why not? I have a lot of blocked and impurities and this mask claims to tackle those problems. This one looks really promising so I might ever order it with my next Boots shopping spree.
SUPERDRUG
PURIFYING CUCUMBER PEEL OFF MASK
£2.59
SUPERDRUG HEALTH & BEAUTYCARD: 2 POINTS

I love cucumber masks AND peel-off masks so this one sounds like a treat. This mask claims to "immediately revitalises dull, tired skin, while gently lifting away dirt and impurities to reveal a vibrant, fresh-faced look". However, after reading the website, if you have broken, damaged or sensitive skin this face mask may cause irritation.
SUPERDRUG
MANUKA HONEY PEEL OFF FACE MASK
£0.99
SUPERDRUG HEALTH & BEAUTYCARD: 0 POINTS

This singular face mask is super cheap and has near enough 5 stars on the website so I say it's worth a try. It wouldn't be the first time a cheap singular mask has worked better for my skin than a mask tub that cost me like, £10 and left my skin feeling like sandpaper. I would probably purchase a few of these at first so I can test them out properly and see if they're worth it. This mask aims to nourish and moisturise the skin, which my skin could definitely do with.
7TH HEAVEN
MONTAGNE JEUNESSE CUCUMBER PEEL OFF MASK TUBE
£5.99
BOOTS ADVANTAGE CARD: 20 POINTS

I love 7th Heaven face masks. They are super good value for money and they smell absolutely incredible. I love just putting one on my face while I do some work at night, they're super relaxing. This one is cucumber and citrus and we've already established on this blog that I love both. It claims to "give your skin a blast of freshness and help remove dirt and grime". I didn't even know 7th Heaven had face masks in tube form but I love it. I need this!
BOOTS INGREDIENTS
CLEANSING & PURIFYING SHEET FACE MASK
£2.50
BOOTS ADVANTAGE CARD: 8 POINTS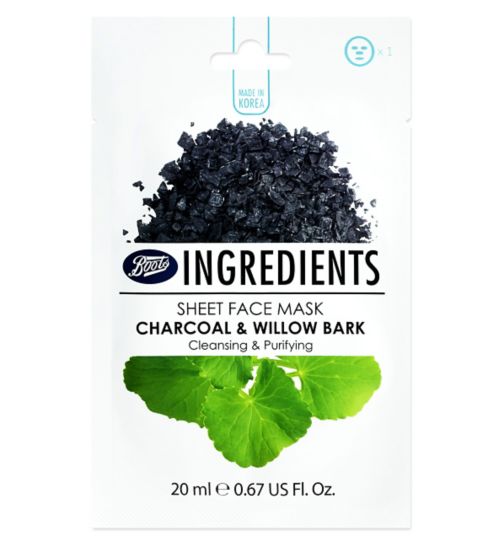 I have never tried a sheet mask. I know, how late am I? But I'm looking to trying these Boots Ingredients sheet face masks soon. They're only £2.50 each so if I don't like it, it's not like I spent £1976639 on it. This mask is enriched with charcoal and willow bark. It is meant to cleanse and purify the skin. Which again, my skin needs.
So, these are the face masks I want to get this autumn, especially as I'm sure my skin will be hating me for all the Halloween makeup in a few weeks. Let me know in the comments if you've tried any of these beauties.